70,000 people came to enjoy everything country living has to offer at the 104th annual IPM and Rural Expo.
Vendors, entertainment, exhibitions and a variety of food filled the fairgrounds, creating an economic impact of $25 million which is used toward donations to local charities and organizations.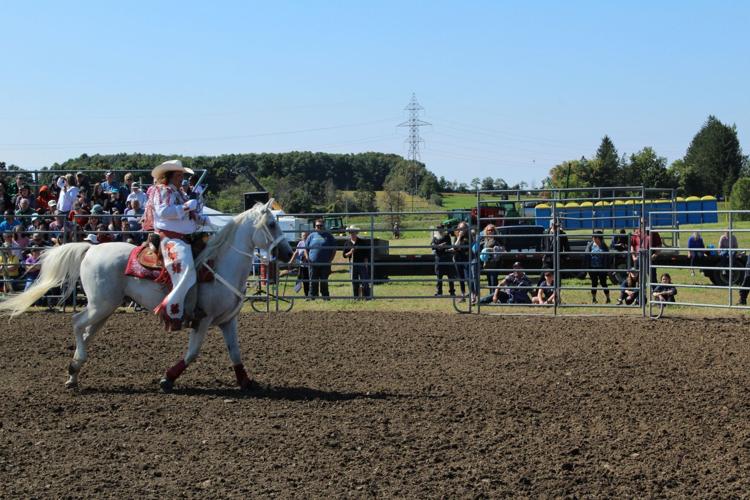 Volunteers and the business community of Amaranth and the surrounding areas helped bring the event to life, with Edge Mutual employees volunteering in the Ontario Mutuals tent. Ontario Mutuals have been a presenting sponsor of the International Plowing Event since 2001.

Edge staff had the opportunity to mingle with local community members who visited the table, as well as to encourage them to enter a free draw for a new iPad. On October 5th, a winner was selected at random: Angie McGladrey of Elora, pictured below.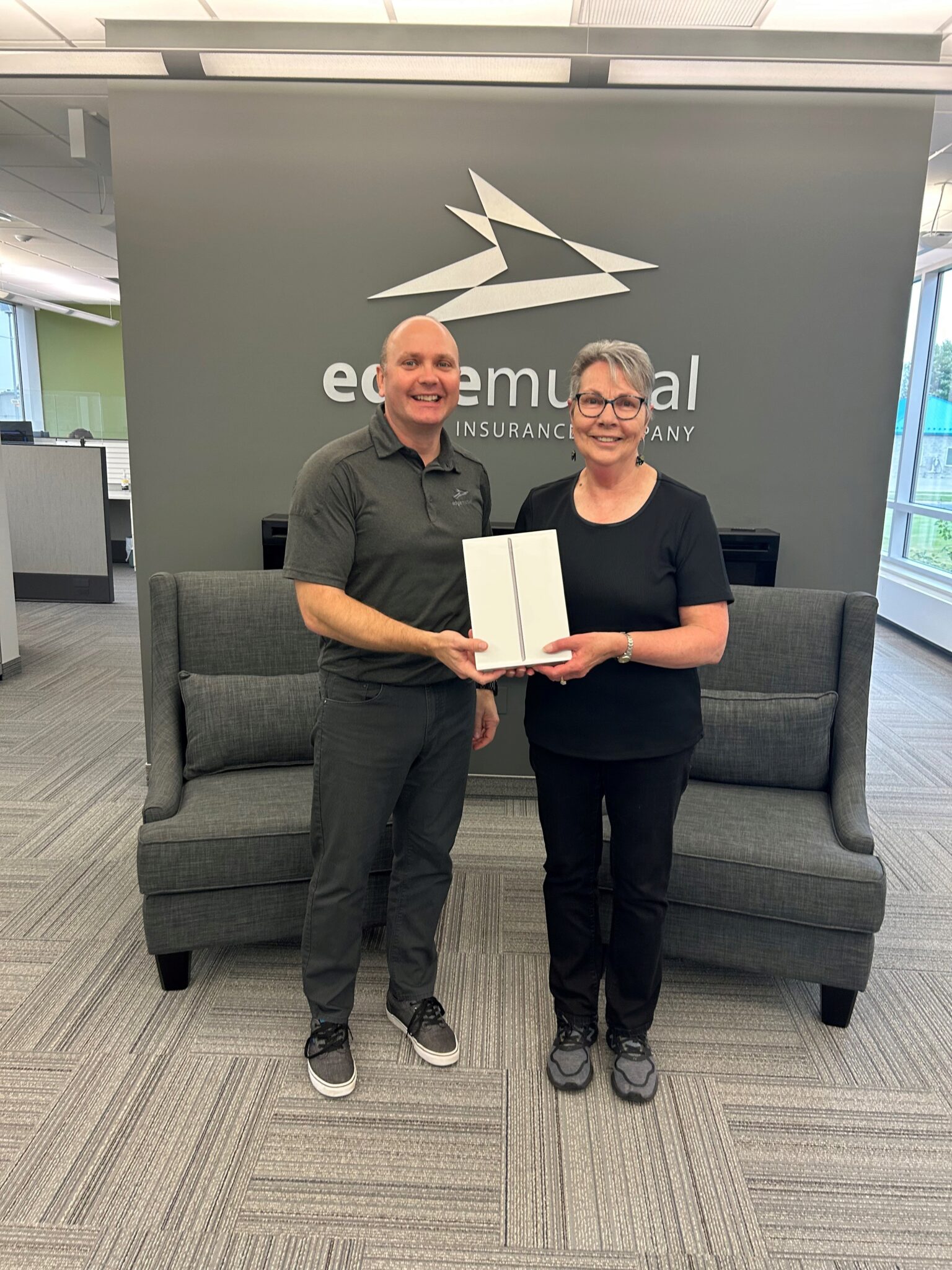 On the final night of the 4 day event, this year's Ontario Queen of the Furrow was crowned -- local representative Melissa Karpenko was given the honour, and also named Miss Friendship by her fellow competitors. Many former queens were in attendance, showing support and taking the opportunity to re-connect with the plowing community. Former 2022 Queen of the Furrow Maranda Klaver was present to continue the step-down tradition, and former queen Elisabeth Barker MacMillan, crowned in 1963, came all the way from Nova Scotia to witness the coronation. Karpenko's reign will include traveling the province as an ambassador for Ontario Agriculture, and attending events to promote next year's IPM.