ACTIONS AND SERVICE - NOT JUST WORDS
Why people love Edge Mutual
Edge Mutual has built its success on quality service and strong relationships that sets us apart from the industry. For us it's not the "what" we do, it's the "how" we do it.
Progressive products delivered with integrity
Our core purpose is to serve and protect our mutual policyholders through insurance products that reflect the needs of today and tomorrow. We are a beacon of integrity in an industry that doesn't always demonstrate it. We're not perfect but we strive to be open and honest, and our instincts are to be as transparent as possible.
Rural Insurance Experts
We are a trusted specialist in Farm and Agri-commercial insurance business, providing insurance products that reflect our customer's needs. We are less bureaucratic, sensitive to our customers' needs, and more capable of quick decisions.
Helping at a Time of Need
What we do on a daily basis is underwrite risks, pay claims, program our computer systems, complete financial transactions, etc. The bigger picture is what we truly do is provide a service to the communities we operate in by being there, providing stability and doing what is right when disaster strikes. We restore lives of families who suffer a tragedy. We don't welcome tragedy, but we embrace it when it happens.
Outstanding Claims Response
When you experience an accident or property loss, time is of the essence. At Edge Mutual, our dedicated team of claims adjusters are routinely praised by our broker partners as being "best in the biz" for claims handling, because we make it our business to exceed everyone's expectations. With fewer claims assigned per adjuster, we can quickly mobilize restoration partners, body shops, contractors, and other service providers, to stay steps ahead with your claim. After all, you are not just a policyholder - you're an owner of the company.
Community Support
We provide a stable insurance market to rural Ontario communities including supporting local charitable organizations. We want to be viewed as a responsible member in the communities we do business in. We use the financial success of the organization to fuel our desire of being a responsible member of the communities we serve. When possible, financial support is returned back to important initiatives that improve the environmental and social fibre of the place you call home.
Backed by a Grassroots Insurance Network
Although mutual insurance companies are smaller in size, in truly severe and widespread claims scenarios we also can draw on the staff resources of other purely mutual insurers in the province [Ontario Mutuals]. We help each other in times of need, that's the mutual way. Collectively, the Ontario Mutuals represent one of the most powerful insurance networks in the world - all quietly and confidently protecting people that wisely chose to insure with a mutual.
Directed by Policyholders
There's a broader commitment that extends beyond paying individual insurance claims. It stems from our rich history in the community and our mutual company structure, which requires our Board of Directors to be made up exclusively of policyholders. With this model in place, our company is always positioned to be sensitive to the needs of the communities we serve.
We are a strong supporter of the Environment, Social, and Governance (ESG) matters. Our initiatives in these areas are laid out on our website under Policyholder Resources.

Your help was amazing, you went above and beyond. Can you forward this to your supervisor if you aren't one? I would like to tell her/him about your client service. Thank you!
–T Hay

I had the pleasure of having [Edge claims adjuster] handle my claim when I had a flood in my home in the spring this year. She was extremely professional, courteous and prompt with all correspondence and setting everything in motion to get everything dealt with. [Restoration Company] was the company that came to replace and fix anything from the damage of the flood and they were also amazing to deal with. I am so happy with my first experience with an insurance claim for damage to my home and I would highly recommend Edge Mutual and especially [claims adjuster]. Thank you so much!
–N Sova

The company has gone well above what they needed to do. I would highly recommend to all my friends and family. They were prompt and very good with all that needed to be done.
–K Ward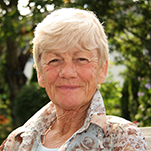 We were bracing ourselves for a long, drawn-out affair and your team at Edge has just been amazing. We received email updates practically daily (which was very reassuring) and every time we reached out to [claims adjuster] he responded right way to answer our questions. Some friends of ours also happened to have a claim with Edge (months before we did) and now we can appreciate why they spoke so highly of the speed and efficiency. Thank you so much - your service is exceptional.
–L Burland